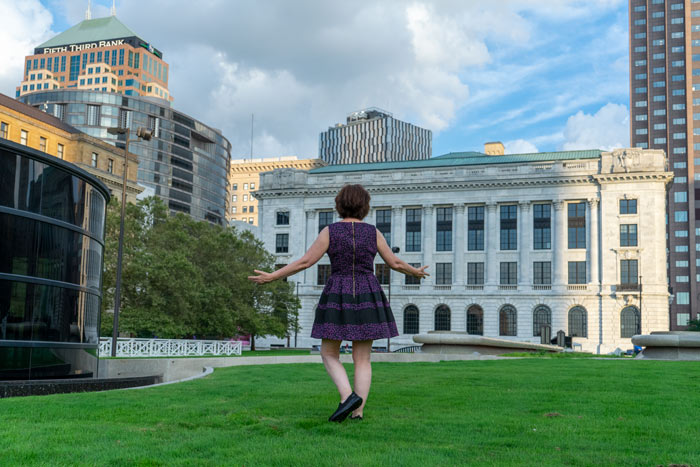 Beth's love of design and designing started at 5 when she would tear up her sisters Seventeen Magazine while she was at school. Beth would cut the ads apart and make an entirely new ad, which sold a new line of makeup or clothing. Her favorite ads were the colorful Bonne Bell ones. Years later, while at Wyse, one of Beth's biggest thrills of her career was working on Bonne Bell, promoting the new gypsy line of makeup. Beth still cuts things apart, hangs it on the wall, stares at colors for hours, and studies trends and behaviors. She also hangs in the woods, views and creates contemporary art, reads a ton of books, and is passionate about the environment. Her favorite color is purple; she drinks a ton of tea; she loves standard poodles and never can resist a Brit Pop band.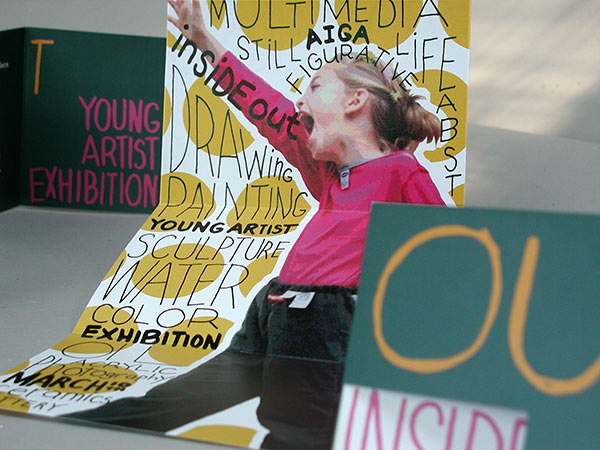 Beth's Favorite Project
The AIGA event invitation is one of my all-time favorite projects because it features a dear friend as a child, and I was able to use hand lettering throughout. The fold was inventive too, in that it was two rectangles that intertwined to create the mailer, so this allowed for a more inexpensive print run.
But, what was most important was the overall event itself. It allowed inner-city children to enter their art into a real gallery art show, able to win prizes and sell their art. The entire experience was inspiring.