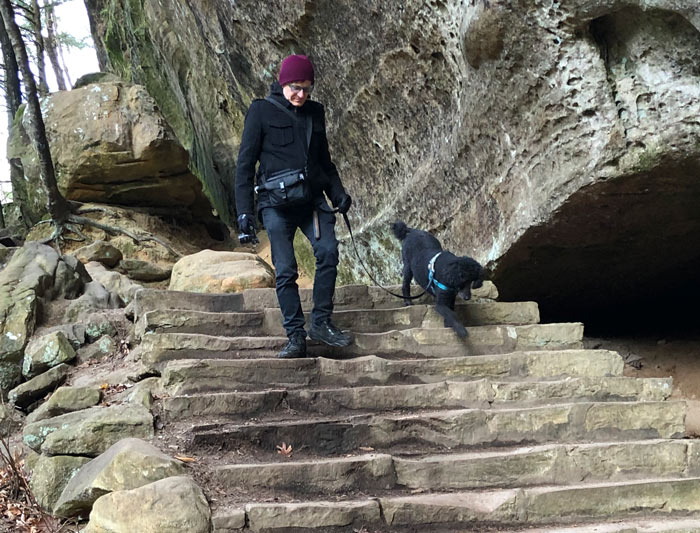 Dennis was born a creator. Cityscapes of buildings, built from his favorite toy, the Kenner Building Set, littered his family's living room. Outside, Dennis, along with his best friend, built a push go-cart from leftover wood, and bike and lawn mower parts found in neighbors' garbage. You could say he was a recycler at a young age too.
Then Dennis got hooked on music when his older sister and her boyfriend put crazy rock n' roll albums onto the home stereo. Hearing Jimi Hendrix, Led Zeppelin, Pink Floyd, and David Bowie fueled the desire to learn guitar, which then led to starting a band. So, of course, Dennis cut apart newspapers and magazines, gluing together mismatched fonts, to create gig posters promoting his band, to be like all the punk rock zines.
After years of working in various industries, Dennis applied for the website design job at Yurich Creative, fueling his design creativity. Dennis continues to build things, replacing hammers and soldering irons for computers and cameras. You can also find him in the woods photographing, cutting up video, and performing in Vanity Crash, where he mixes all his favorite patterns and fabrics together to create outfits that make a statement.
Dennis's Favorite Project
For one of our holiday greetings, we decided to create a positive message video based on the Four Tops song Reach Out I'll Be There. This is one of my all-time favorite projects. I got to rewrite and rerecord this classic Motown song, which was a challenge and blast.
Recruiting Vanity Crash bandmates and Yurich Creative staff, I taught them some choreography and filmed everything in less than two hours. The creation of scenes of different worlds allowed me to be fun and wear a bunch of outfits! This was a great merge of music, filming, dance, editing, and light-hearted fun.