We've attended many environmental conferences and unfortunately found most organizations had piles upon piles of materials on top of their tables. This only confuses the attendee. They do not know what to pick up and read. Instead, curate your material. Make sure it is clear and to the point. Attendees will ask if they want more information. Another problem was most signages had logos but very few signs truly explained what they did. Your logo does not tell your story. It is essential that your signage includes who you are and what your organization does.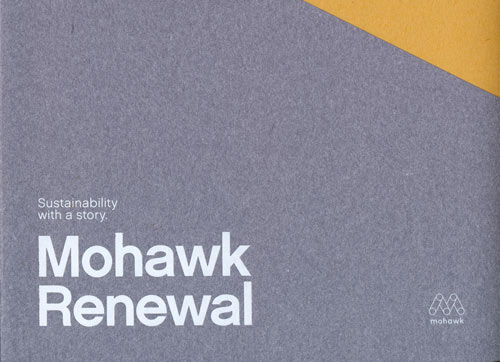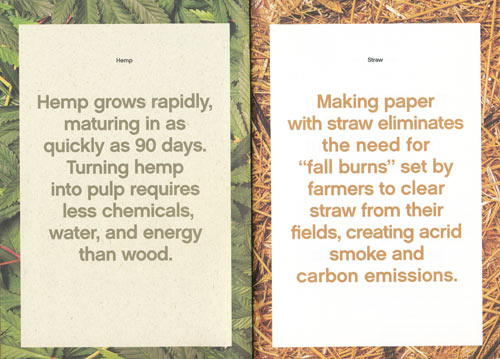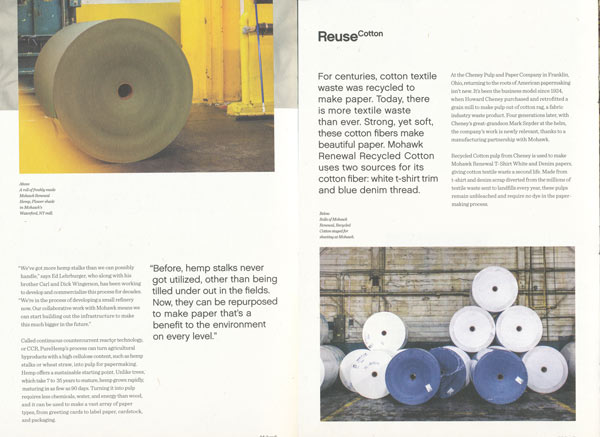 When a new client approaches us, we do an audit on what they are currently producing. Both digital and print are reviewed. Now, more than ever, with the attention of your prospects pulled in multiple directions, it is vital to be clear, consistent, and strategic in what you put out into the marketplace. As we go through your materials, we plan out what to keep, and what to replace with a more straightforward message so your prospects understand quickly and clearly.
Your job is to ReThink. What are you saying to your audience? Can it be simplified? Should it be digital or print? A few questions to ask whether to use print or digital are: Do you want them to keep this item for more than a few weeks? Are there many pages? Is it an event that expires? Are you asking for large sums of money in donations? If item is a one-off, throw away, digital is a good choice. If you want them to keep the information then lean towards print. Are you communicating a significant impact? Again probably print is best. Are you asking for substantial donations? You probably need to cover both print and digital.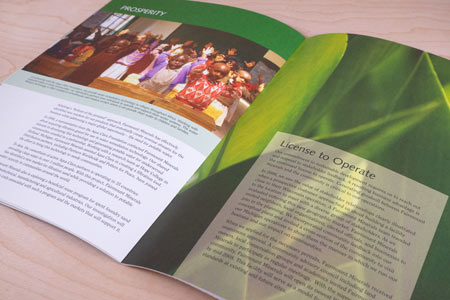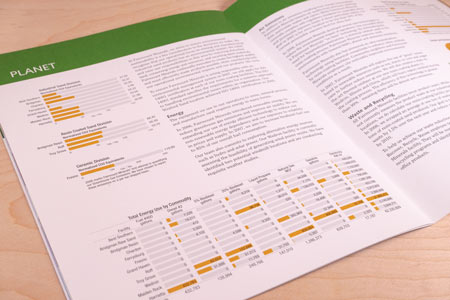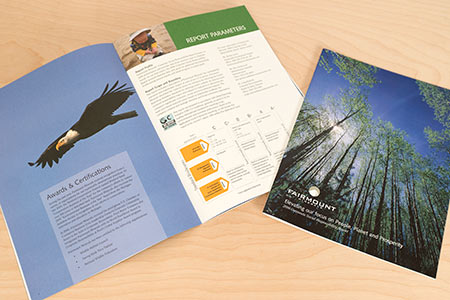 Digital does not come without environmental impact. New servers are added every minute drawing electricity 24/7. Digital data garbage is a big issue. Try to clean up your digital footprint by deleting old files and large files off your website and social media accounts. Think about what information you are communicating digitally, the same as you would put thought into print communications. That way, you can make a more significant impact.
Because consumers are getting fewer letters in the mailbox, perhaps using a letter for your capital campaign could make your message standout. More and more people are buying products because they are attracted to the packages. With thoughtful planning as to ways to make your messaging efforts more effective, you can attract more customers and take care of mama Earth. Don't place a multiple- page PDF on your website which requires the reader to print it. This is not helping the environment. It just shifts the environmental burden from you to the reader. Maybe that PDF could be a micro-site on your current website or printed thoughtfully.
We have spent years helping organizations ReThink how they communicate effectively. We would love to help you sustainably achieve your goals.