This summer, we joined a vast number of people who are kayaking around Cleveland. Knowing our limited storage capabilities and car limitations, we invested in an inflatable. After the first trial runs, we got inflating and deflating down to a 10-minute procedure. Plus, it is so easy to transport.
This is our kayak
.
Easy fun starts
We started small by kayaking Coe Lake in Berea, an easy launch with a deck that allows you to use your oars to push after sitting in the kayak. Wallace Lake in Berea is also an easy launch and ride.
Seeing Cleveland differently
After the initial easy rides, we were ready to take on the Cuyahoga River downtown. We went very early in the morning, but there were still many other kayakers. We launched by Merwin's Wharf, and so far, it was the hardest to get in. They don't have a great setup or a kayak launch like other locations. Luckily, there are people around to help. This trip was by far the busiest out of all the excursions we made. Seeing the flats and downtown in a kayak is super cool. Well worth the effort to get into the boat and dodging other boats.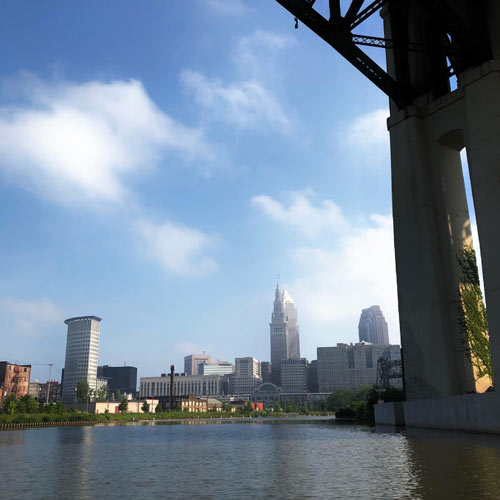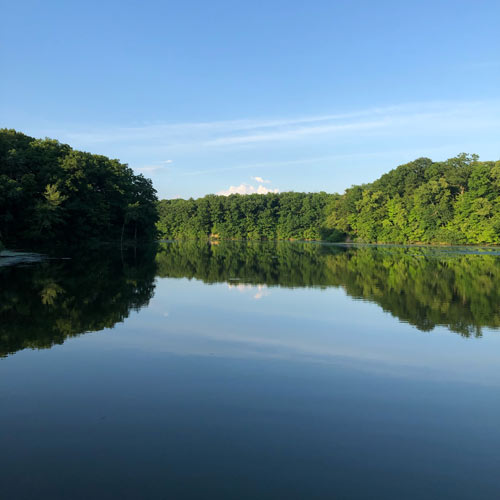 Another trip we took was in Lorain, Ohio, on the Black River that has an easy kayak launch, like Coe Lake. We went late in the day, so we had the river to ourselves.
Old Woman Creek
By far, the most gorgeous and fun trip so far was Old Woman Creek in Huron, Ohio. The launch is at a beach just off the parking lot, so you do get your feet sandy and wet, but it is easy to get going.

The scenery is beautiful and changes with every turn. At one point, it takes on an eerie quality with dead trees and blackbirds flying around. Old Woman Creek is one of Ohio's few remaining examples of a natural estuary.  Even if you don't kayak, there are many hiking trails and a quiet beach.
So kayaking around Cleveland has added joy and relaxation to our days.