We have been spending our vacation time touring our city. Cleveland has so many new restaurants, walking paths, retail stores, and coffee shops. New to us is Machine Gun Kelly's 27 Club coffee shop on the east bank of the flats. 
You enter the shop at the corner of West 10th and Main Avenue. West 10th usually has street parking available.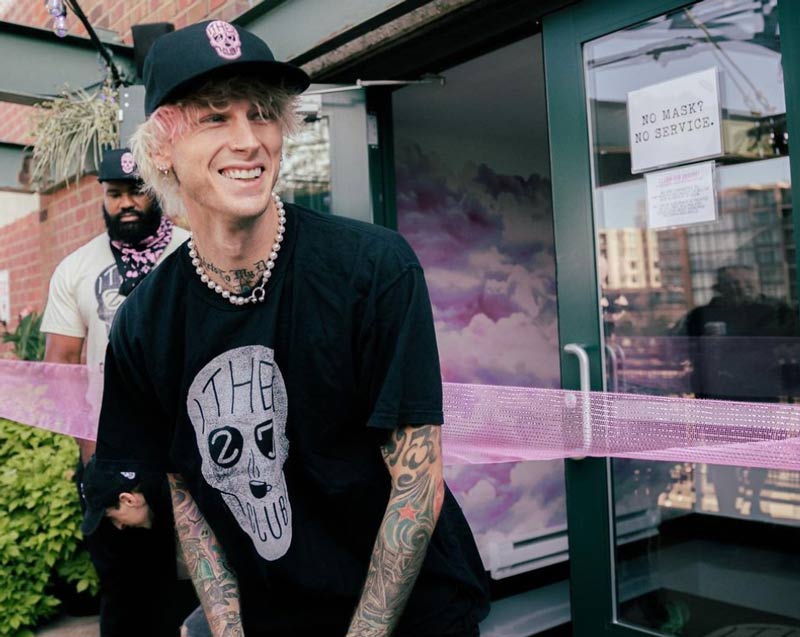 Machine Gun Kelly cuts the ribbon
Michine Gun Kelly (MGK) cut the ribbon on his new coffee shop on September 28, 2020, but we did not get to go until this summer after Ohio opened up once again. It can get quite busy on the weekend, where a bouncer (a Cleveland cop) regulates how many can enter at a time. But, it is fun to wait your turn and peruse the menu with breakfast offerings along with pizzas, salads, and wraps. You can get coffee drinks, fancy teas, and smoothies, and in the evening there is a full bar with talented bartenders that can do acrobats with whiskey bottles.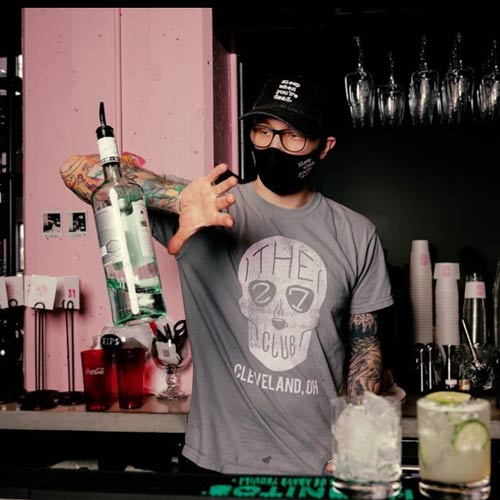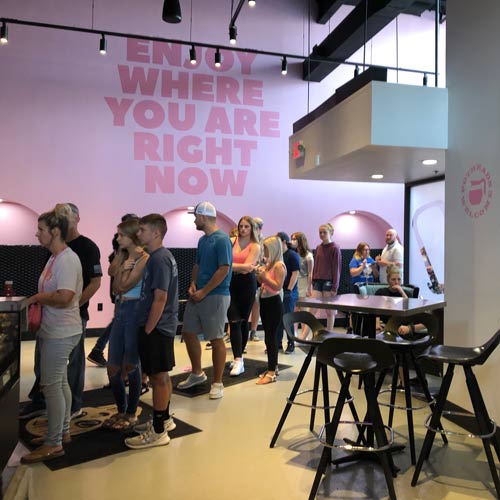 Pretty in Pink
One last tip, if you like pink, you will love the place and most likely go home with one of the many cool merchandise offerings. Be sure to have your cell phone with you because there are many options for selfies. And, who knows, maybe you will visit on a day MKG makes an appearance.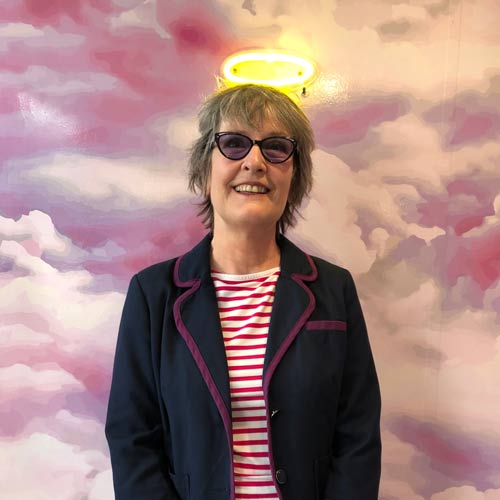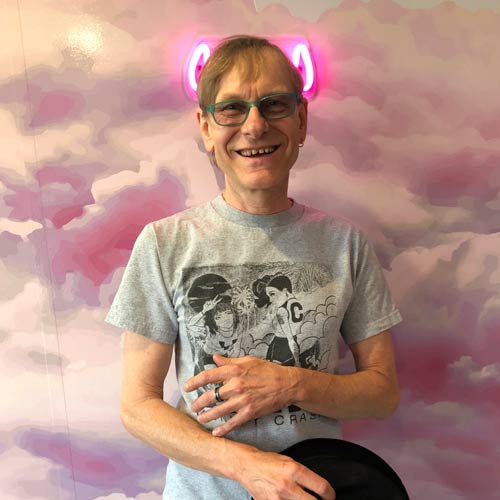 Photos of Machine Gun Kelly and bartender are from 27 Club Coffee's Instagram account @27clubcoffee. Be sure to like the page so you can keep updated on what's happening.